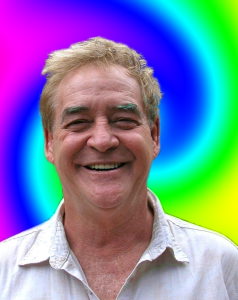 Robert Wood is a spiritual teacher and intuitive. He has been teaching spiritual development for the past 25 years. He has traveled throughout the United States giving lectures, classes and workshops on Meditation, Spiritual Development and Prosperity.  He has taught classes in "A Course in Miracles" for 25 years and was the director of the Miracle Center in Colorado for 8 years.
He specializes in Palmistry, Aura's and Precious Gem Stone readings.Robert participates in several national Spiritual Expo's, such as NEW LIFE, MIND,BODY and SOUL, CONSCIOUS LIVING.
Robert has published a book called "ON THE PATH " and several meditation tapes, and conducts workshops on relationships and prosperity.
Robert's current book, The NO Loss Relationship is available here and Amazon.
He is available for private counseling, phone consultations or spiritual readings.