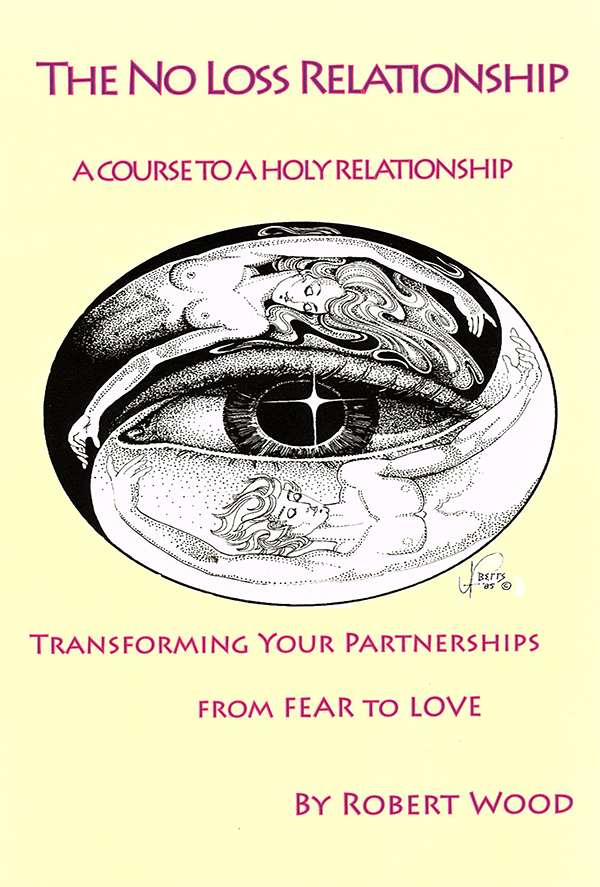 Robert Wood has spent the last 10 years writing and counseling about Spiritual relationships. Based on his 35 years of teaching A Course in Miracles and learning from spirit and having lots of lessons about intimate involvements he has completed his book on The NO Loss Relationship.
This is a detailed course in how to transform a relationship that starts off "Special" with romantic implications or a friendship that desires to advance into a co-creative involvement, into a Holy Relationship. A Holy Relationship is a spiritual process where two souls learn to become ONE.
A Special Relationship is a involvement of attraction for lower desire that often lead to destructive tendencies or emotional hardship.
This material will teach you the Differences between Specialness and Holiness.
What cause partnerships to not succeed. Learning what is NOT working with your relationship strategies is just as important as learning what does work.
The NO Loss Relationship approach will teach you how to heal fears and lower thinking.
The NO Loss Relationship will show you how to co-create your dreams with each other.
The NO Loss Relationship teaching will show you how to put Spirit in charge of your involvements.
A spiritual relationship uses your higher powers to assist your partnership in overcoming all LACK.
A Spiritual relationship is greater than the two of you, and seeks higher purpose.
A Spiritual relationship heals all childhood and karmic past wounding.
This 265 page book explains how to use spiritual energies to balance emotions and remove darkness
that produce fear, depression and sadness. The purpose of this material is to assist you and your partner to become whole and complete as ONE and understand REAL SPIRIT LOVE<
This material also includes a Workbook and many questions to help assess how your relationship is progressing toward Holiness. It has mean exercise that you will both love doing together.
I have been very bless to make this material available to you and know it will bring great happiness to all that read and study its principles.
Love Always
Robert Wood